Charlie Luke
Experienced Government Affairs & Public Relations Consultant
Email Charlie
charlie@lukestrategies.com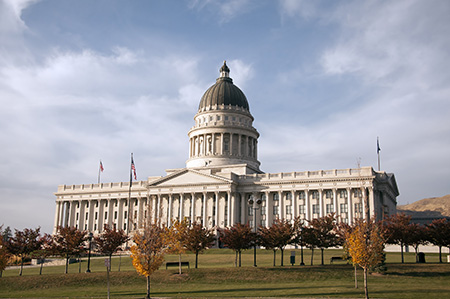 About Charlie Luke
Charlie Luke is a government affairs and public relations consultant with over 20 years of experience managing federal, state and local political campaigns, and creating and implementing media, public relations, and business development campaigns for various clients.
Charlie represents private companies and associations in matters before state legislatures throughout the Intermountain West through his company, Luke Strategies Inc. He also serves as the Executive Director of the Utah Association of Community Services (UACS), an association of providers of day and residential services for people with disabilities. The organization consists of over 40 private provider agencies that serve over 5,000 people with developmental and other types of disabilities in over 400 different locations throughout Utah. UACS members' combined annual budget is about $95,000,000 or 83% of the Division of Services for People with Disabilities' annual budget of just less than $200,000,000. Member agencies employ approximately 4,500 staff to assist individuals with disabilities living in their homes and communities by providing quality services including residential, day services and training, supported employment, family support, and respite care.
Charlie represented District 6 on the Salt Lake City Council for two terms from January 2012 to January 2020. He served as Council Chair in 2014 and 2019, and Council Vice Chair in 2012 and 2017. During his time as Council Member he also served as Chair of the Utah Alternative Energy Interlocal Entity Board, and Secretary/Treasurer of the Salt Lake County Council of Governments.
Charlie currently serves as a United States Selective Service Board Member, having been appointed by President Barack Obama in 2015. He was featured as one of Utah's Forty under 40 in 2013 in Utah Business Magazine. Charlie has also served on the board of Voices for Utah Children, and the Salt Lake City Planning Commission. Prior to his election to the Salt Lake City Council, Charlie could be heard each Saturday from 4:00 to 6:00 p.m. on KSL Radio's "The Charlie Luke Show" – 102.7 FM and 1160 AM.
Email Charlie:
charlie@lukestrategies.com